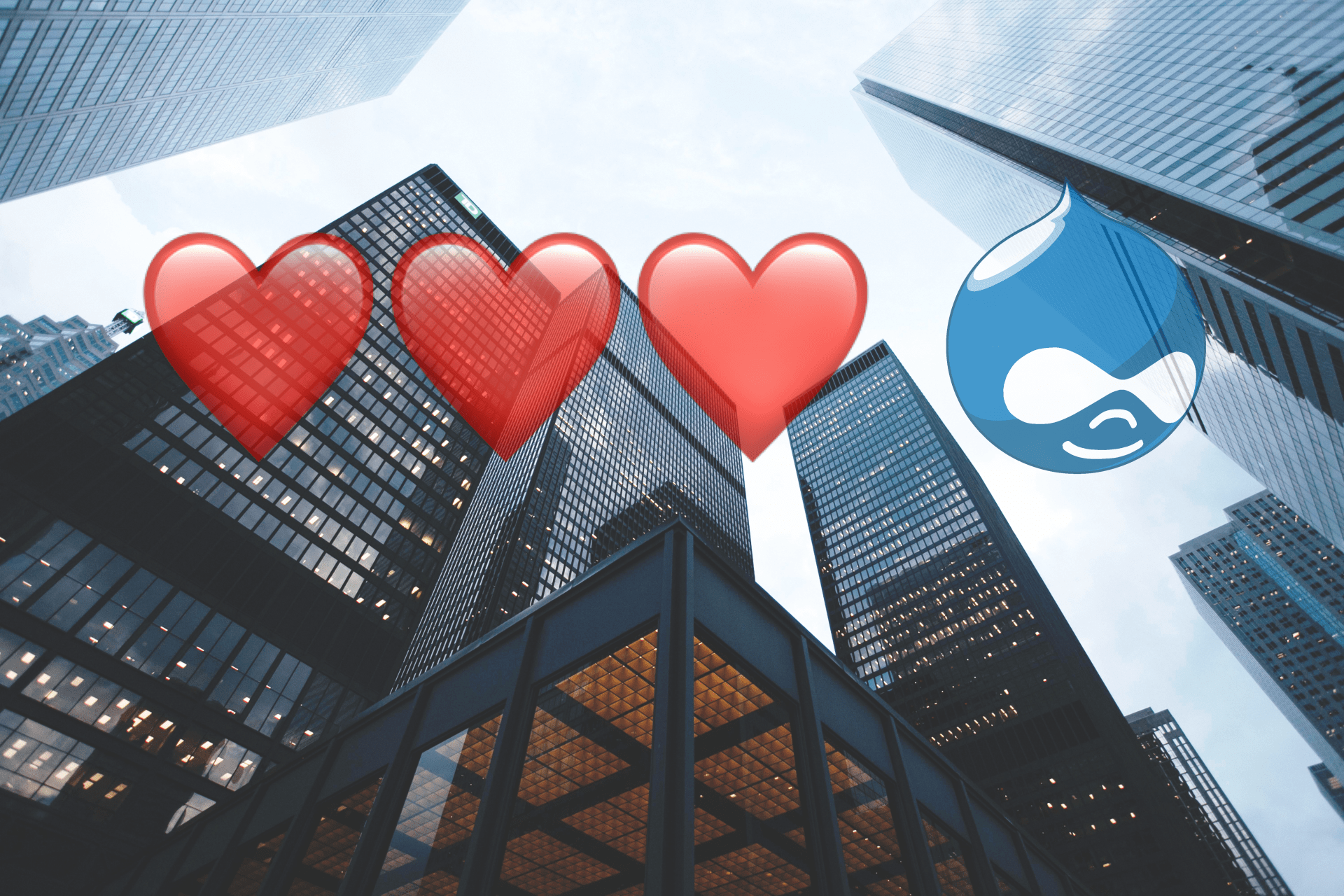 Why Drupal is the CMS of Choice for Big Enterprises and NGOs
The internet is continuously evolving and new web technologies emerge on a regular basis. Users expect more personalized experiences, greater connectivity among devices and interactive elements to guide their navigation on the web. In order to keep up-to-date, big organizations started looking into alternatives for the common practice of running websites on proprietary software which can prove to be costly to maintain in an ever-evolving market. Open source software has come a long way during the past years, and became more and more popular among big companies, governmental websites and NGOs thanks to the versatility and quality they are able to provide. Currently open source serves as the main substitute for proprietary licensed sites. Before we dive into talking about why Drupal is the CMS of choice for organizational websites, let's take a look at some of the technical terms used throughout the article:
Technical Terms
Open Source Software - a program or software in which the source code is available to the general public for use and/or modification from its original design.
Content Management System (CMS) - a software that facilitates creating, editing, organizing, and publishing content for a website.
Content Management Framework (CMF) - a system that facilitates the use of reusable components or customized software for managing web content
Proprietary Software - software that is the intellectual property of the developer(s), the source code for which is closed and usually owned by the organization
Why Drupal?
Drupal can be described as both a content management system and content management framework as it strives to have the strengths of both. It is a free to use software and is distributed under the GNU general public license which guarantees end-users the freedom to run, study and modify the software to meet their needs. Over 2.3% of the all sites choose Drupal as the trusted CMS to run their website on. Drupal's popularity rises among the top sites that generate high traffic and work with sensitive data. According to BuiltWith CMS Usage Distribution ranking, 6.57% of the top 100k websites and 9.69% of the top 10k websites currently use Drupal.
While there are multiple open source software organizations can opt for, each of them with their own strengths and benefits, top organizations, enterprises and businesses often prefer Drupal and there is a good reasoning for that.
Flexibility and Scalability
One of the main things that has to be taken into consideration when building a professional website is the flexibility and scalability of the software the website runs on. Drupal is one of the most flexible and scalable CMS for building essentially any kind of website. It flourishes in how flexible it is due to its modular approach in site building. Whether you are considering building a news, government, higher education, enterprise or NGO website, it's all a matter of creatively combining the right modules and custom code to build a truly unique experience for the visitors. On the Drupal website there are tens of thousands of modules which continuously receive support from the community developers in order to meet the latest digital trends. It is also possible to integrate Drupal with external services and other applications in a business' infrastructure. Highly customized websites that require scalability and work with large amount of information are going to find Drupal perfectly capable of handling the workflow. It was built specifically for creating complex pages and handling high user traffic. Famous for its power, Drupal is able to contain thousands of users and web pages without sacrificing site performance or loading time of the pages.
IT Cost Reduction
Websites who run a proprietary licensed website are locked in with the vendor and depend on developers to implement new features, manage website content, maintain it and take care of security issues that might arise. Also, if at some point the company decides to migrate the site to a different platform, it will require a lot of time and big financial investments in the IT department. Depending on how big a website is, its longevity usually lasts between 2 and 5 years until it needs to be completely rebuilt in order to stay up-to-date with latest trends in web development. By using Drupal, companies can dramatically reduce licensing costs and general spending on the total cost of ownership for their website. Furthermore, by using a Drupal visual page editor such as Glazed Builder, it is easy to train the staff members to manage and edit website content on a daily basis, eliminating the need to go through developers every time new content needs to be published or edited.
Excellent security
Drupal's ability to prevent security vulnerabilities is one of the crucial advantages of the CMS, and one of the prime reasons websites who work with sensitive data opt for Drupal instead of other available CMS. Drupal meets Open Web Application Security Project (OWASP) security standards and addresses the critical security risks, including the Top 10 identified by OWASP. Drupal also has a dedicated security team who provides advice to project maintainers, educate the Drupal community on security topics, identify vulnerabilities and make improvements related to security in core and contributed projects. Furthermore, the community and developers also treat security at the highest level, establishing a good issue tracking system and a large install base - therefore security vulnerabilities are detected and fixed quickly.
Easy Content Authoring and Management
Drupal provides intuitive tools for creating content, managing workflow and easy publishing for everyone engaged in supporting online content: site administrators, business decision makers, marketers, content managers, technical architects and IT professionals. Site administrators are able to give permission to other staff members to perform administrative tasks. For example, on a newspaper website you can give editors, writers and publishers access to the tools that each of them specifically requires. Website maintainers have access to monitor all changes and revisions made, which works perfectly for organizations that have multiple editors and need to keep track of previously made changes to the site content. Right out of the box, Glazed Builder also provides a role editor where you can provide just the right authoring and marketing tools to just the right people.
One of the Biggest Dedicated Communities
Drupal community is its biggest and most valuable asset. There is a common saying among Drupal enthusiasts which goes "Come for the Code, Stay for the Community!" - and it resembles the culture that lays behind Drupal. Being one of the biggest open source online communities, more than 1 million passionate developers, designers, trainers, strategists, coordinators, editors and sponsors work together towards achieving one goal: making the web a better place for everyone. That includes improving the software and keeping it up-to-date to meet the latest demands of online technologies and maintain the high-end service that Drupal provides, provide support, write documentation, and last but not least help organize and participate in amazing Drupal events that shape the future of the CMS!