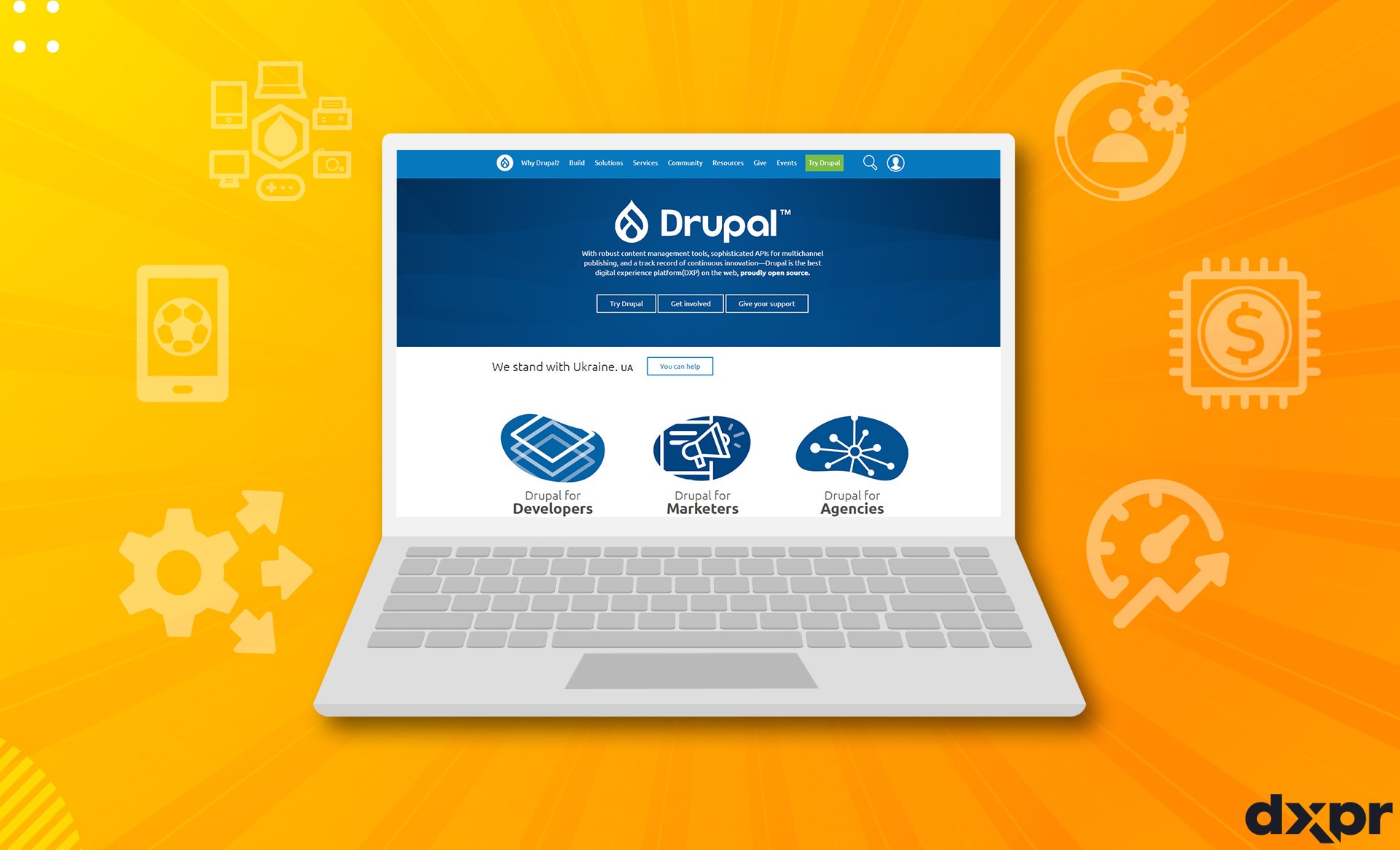 What Is Drupal? Explained for Beginners
As the digital world expands, businesses and organizations are constantly searching for ways to increase their online presence. One of the best ways to stand out is by having an exceptional website. Among the numerous options for building and maintaining websites, Drupal stands out as a powerful and versatile choice. In this guide, we'll explore what Drupal is, its advantages, and how it can benefit your organization.
Understanding Drupal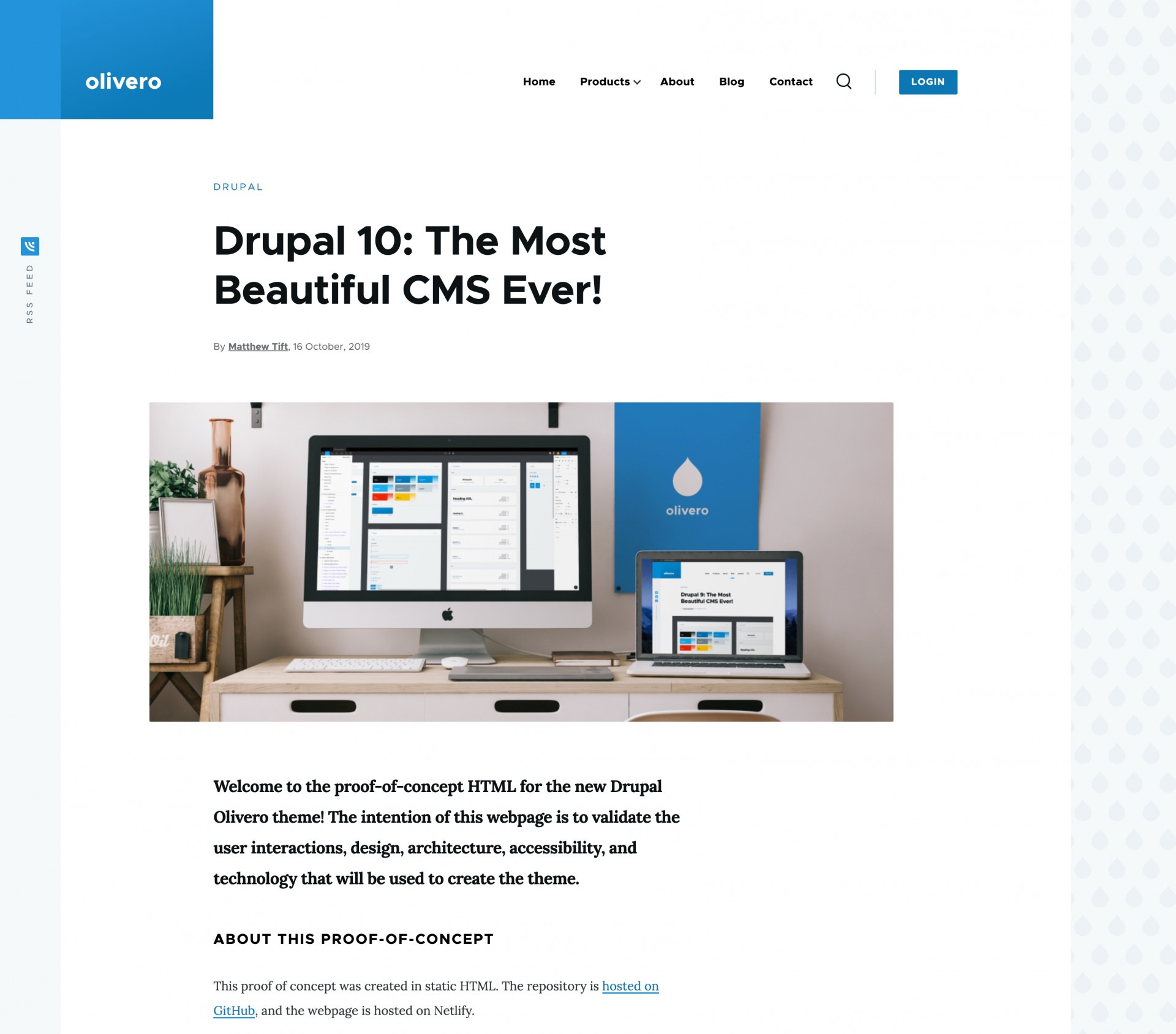 Drupal is a free and open-source Content Management System (CMS) that allows users to create and manage content across one or multiple websites. As an open-source software, Drupal can be downloaded, worked on, and shared without any restrictions. It offers numerous inherent benefits, including accountability, security, and flexibility, making it one of the most popular CMS options available.
Drupal is widely used by top businesses, Fortune 500 companies, nonprofits, and government organizations. If you're considering using Drupal for your website, it's crucial to understand its features and benefits.
Why Choose Drupal as Your CMS?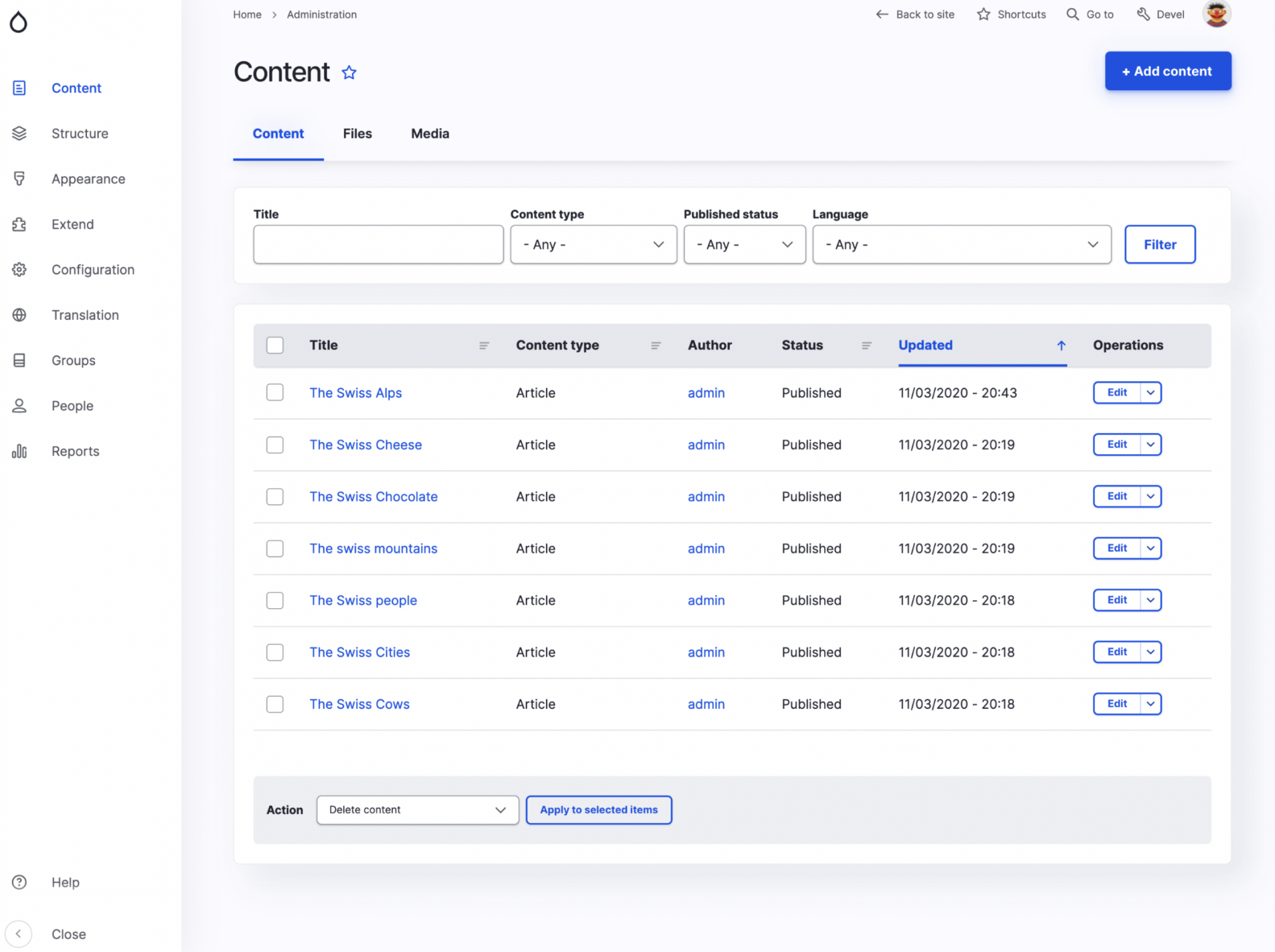 Drupal is known for its ability to accommodate unlimited content types, including media and text, in highly customizable forms. It provides users with intuitive content creation tools and powerful in-place editing tools, making it easy to use even for those without coding experience. Its What You See is What You Get (WYSIWYG) feature enables writing, editing, and adding content without hassle.
Compared to other CMS options, Drupal is often preferred for creating more customized websites. Its versatility allows users to build and maintain their websites according to their needs.
What is Drupal used for?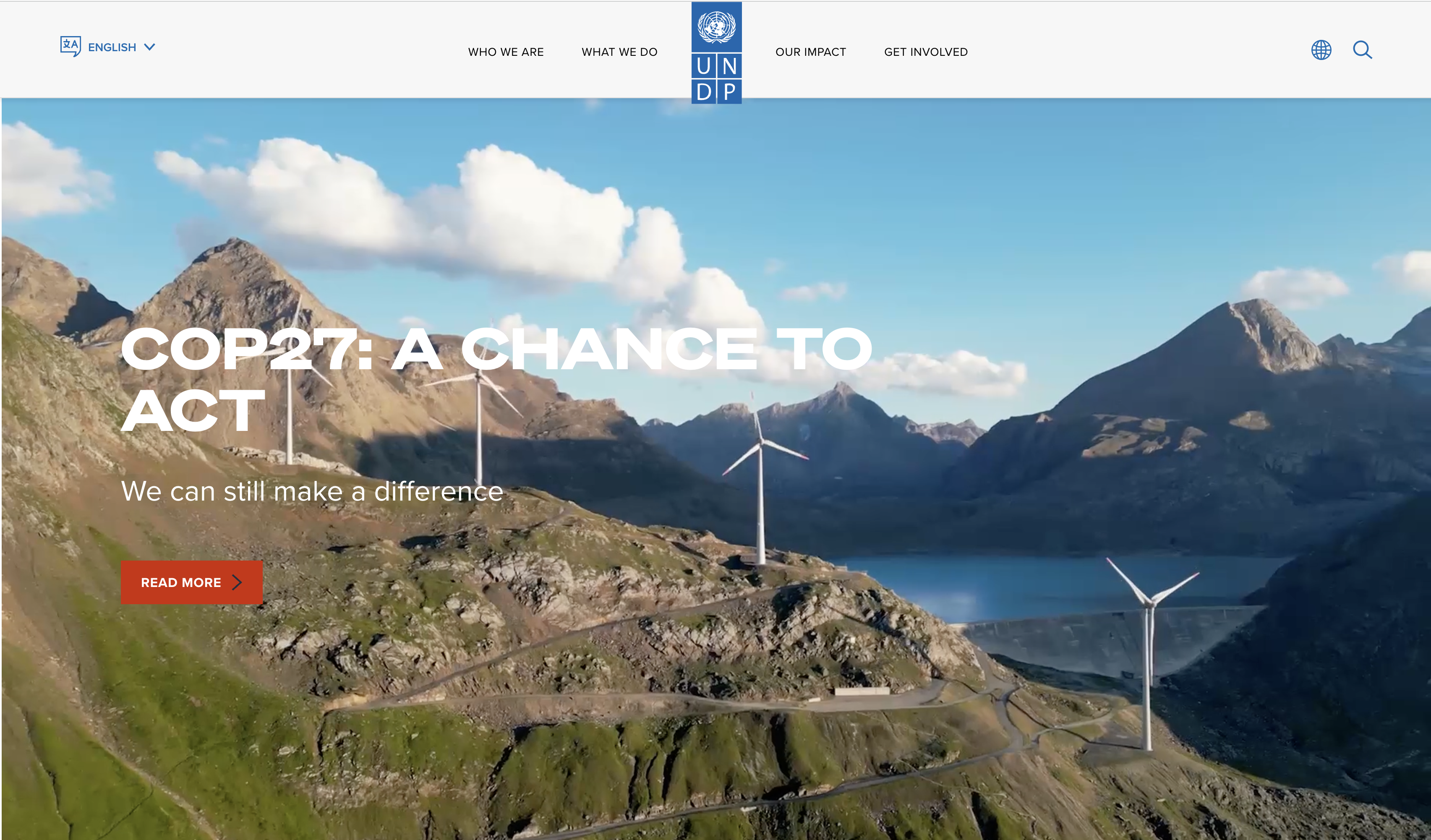 Drupal powers over 1.7 million websites, with about 11% of the top 10,000 most visited websites built on Drupal. It is used across various sectors, including entertainment, financial services, government, education, and more. Some well-known organizations using Drupal include Warner Music Group, Fannie Mae, the Government of Australia, Princeton University, and Pfizer.
Drupal is highly flexible and suitable for websites with structured content and content publishing workflows. However, it may not be cost-effective for smaller projects or one-page websites.
Signs Drupal is Right for You:
Your website will have dozens of pages or more
You have more than 5 content editors on your team
You have multiple websites that need to share media assets and user accounts
Your organization has strict branding requirements for their online presence
You want a publishing workflow with multiple stages (draft, review, scheduled, published, etc.)
You want to integrate your CMS with other components of your organization's digital experience
Your organization wants/needs to use open-source software
Who uses Drupal?
Drupal sites are used in all sectors, from Fortune 500 companies to NGOs, governments, educational institutions, and more. Here's a list of Drupal users by industry:
Entertainment: Sega, Warner Music Group
Financial services: Fannie Mae, Nasdaq
Food and beverage: DAVIDsTEA, Hennessy, Perrier, Sodexo
Government: The City of London, Government of Australia, Government of India, Government of South Africa, U.S. Internal Revenue Service
High tech and telecom: AMD, IBM, Panasonic, Verizon, Vodafone
Higher education: Princeton University, University of Oxford, University of Toronto
Manufacturing: Fuji Film, Lamborghini
Media and publishing: Economist.com, India Today, NBCUniversal
Nonprofits and NGOs: Doctors Without Borders, Musée d'Orsay, Oxfam, UNESCO
Pharmaceutical and chemicals: Bayer, Boehringer-Ingelheim, Novartis, Pfizer, Solvay
Travel and hospitality: Centara Hotels & Resorts, Japan Airlines
Retail: Arc'teryx, Canada Goose, J.Crew, JD.com, Vera Bradley
Top Advantages of Drupal over Other Content Management Systems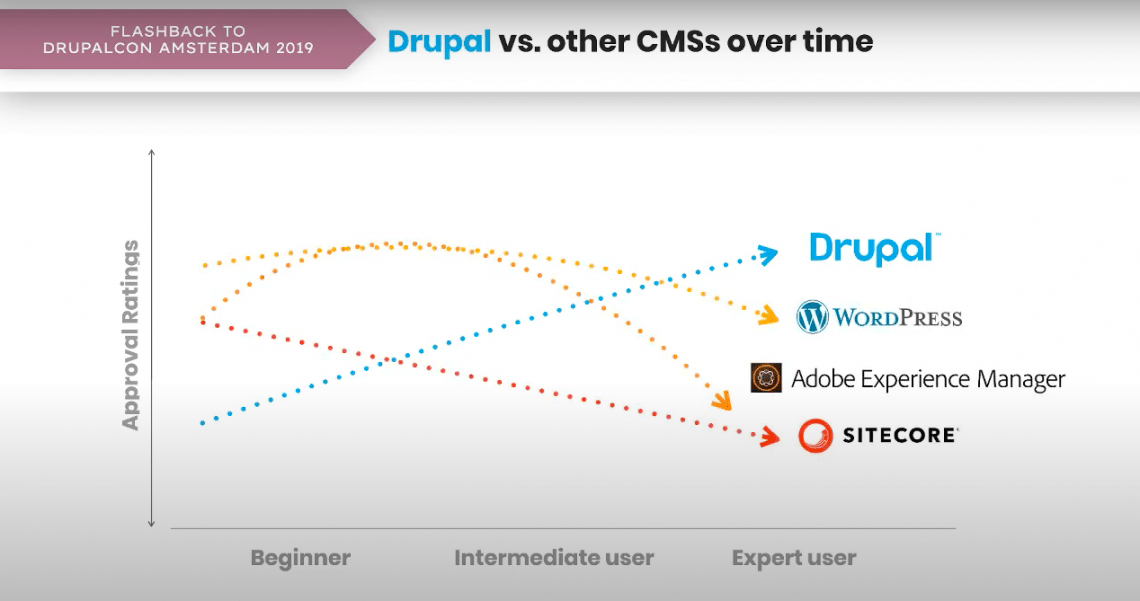 Advantages of Drupal Over Other CMS
While there are numerous CMS options available in the market, Drupal has managed to stand out due to the distinct advantages it offers over its competitors. Understanding these advantages will help you decide whether Drupal is the right choice for your project. Let's take a look at some of the most significant benefits of Drupal over other content management systems:
1. Extensibility and Modularity
Drupal is highly extensible and modular, allowing developers to add functionality as needed through a wide range of available modules. With thousands of contributed modules and the option to create custom ones, Drupal enables you to build complex and feature-rich websites without the need for extensive custom coding.
2. Strong Community Support
The Drupal community is large, active, and incredibly supportive. With thousands of developers, designers, and users contributing to the platform, there is a wealth of knowledge, resources, and assistance available. The Drupal community ensures that the platform remains up-to-date, secure, and innovative.
3. Enhanced Security
Drupal is known for its strong focus on security. The dedicated Drupal security team constantly works to identify and address potential vulnerabilities. Regular security updates and patches are released to keep the platform secure. This makes Drupal a popular choice for high-profile and enterprise-level websites that require robust security measures.
4. Multilingual Capabilities
Drupal's core provides built-in multilingual support, allowing you to create and manage content in multiple languages. This makes it an excellent choice for organizations and businesses looking to target global audiences.
5. Scalability and Performance
Drupal is designed to handle high levels of traffic and can scale up to accommodate the needs of growing websites. Its caching capabilities and performance optimization features help ensure that your website remains fast and responsive even during peak traffic periods.
6. Customizable Content Types and Taxonomy
Drupal's flexible content types and taxonomy system allow you to define and manage different types of content with ease. This makes organizing and displaying content on your website more efficient and user-friendly, especially for content-heavy websites.
7. SEO-Friendly
Drupal is built with SEO in mind, offering a range of features and modules that help improve your website's search engine rankings. Clean URLs, customizable meta tags, and built-in XML sitemap generation are just a few examples of Drupal's SEO-friendly capabilities.
8. Responsive Design
With mobile web browsing on the rise, responsive design is essential for modern websites. Drupal makes it easy to create responsive websites that adapt to different screen sizes and devices, ensuring an optimal user experience for all visitors.
9. Open-Source
As an open-source platform, Drupal is free to use, modify, and distribute. This allows for greater flexibility, customization, and cost savings compared to proprietary CMS options.
10. Integration with Third-Party Services
Drupal can easily integrate with a wide range of third-party services and APIs, such as CRM systems, marketing automation tools, and social media platforms. This makes it an ideal choice for organizations looking to create a seamless and interconnected digital experience.
Costs of Drupal
Development: Drupal development costs vary based on complexity, location, and scope. They can be higher than simpler platforms like WordPress but lower than some enterprise solutions such as AEM, Sitecore, or other complex systems.
Design and Theming: Customizing the design and theme of a Drupal site may require a designer, an expense common across all CMS platforms. Using pre-built themes and templates can help mitigate this cost.
Hosting: Drupal hosting costs range from inexpensive shared hosting plans to costlier dedicated servers or cloud hosting services. Other CMS platforms, including WordPress, AEM, and Sitecore, have different hosting cost structures.
Maintenance and Support: Ensuring your Drupal website is updated and secure may require hiring a developer or subscribing to a maintenance and support plan, a common expense across CMS platforms. Drupal's large community often provides free support through forums and documentation.
Training: Learning to use Drupal effectively may involve training costs for you and your team, similar to other CMS platforms that require varying levels of familiarity and expertise.
Third-Party Services: Integrating third-party services or paid modules into your Drupal website may result in additional fees or subscription costs, a situation that is also true for other CMS platforms, including WordPress, AEM, and Sitecore.
By understanding these cost factors and comparing them to a broader range of CMS options, you can make an informed decision about whether Drupal is the right choice for your website project.
Further reading
Want to learn more about Drupal and dive deeper into specific use cases? Here are links that will help you become an expert on this subject.
Category
Author