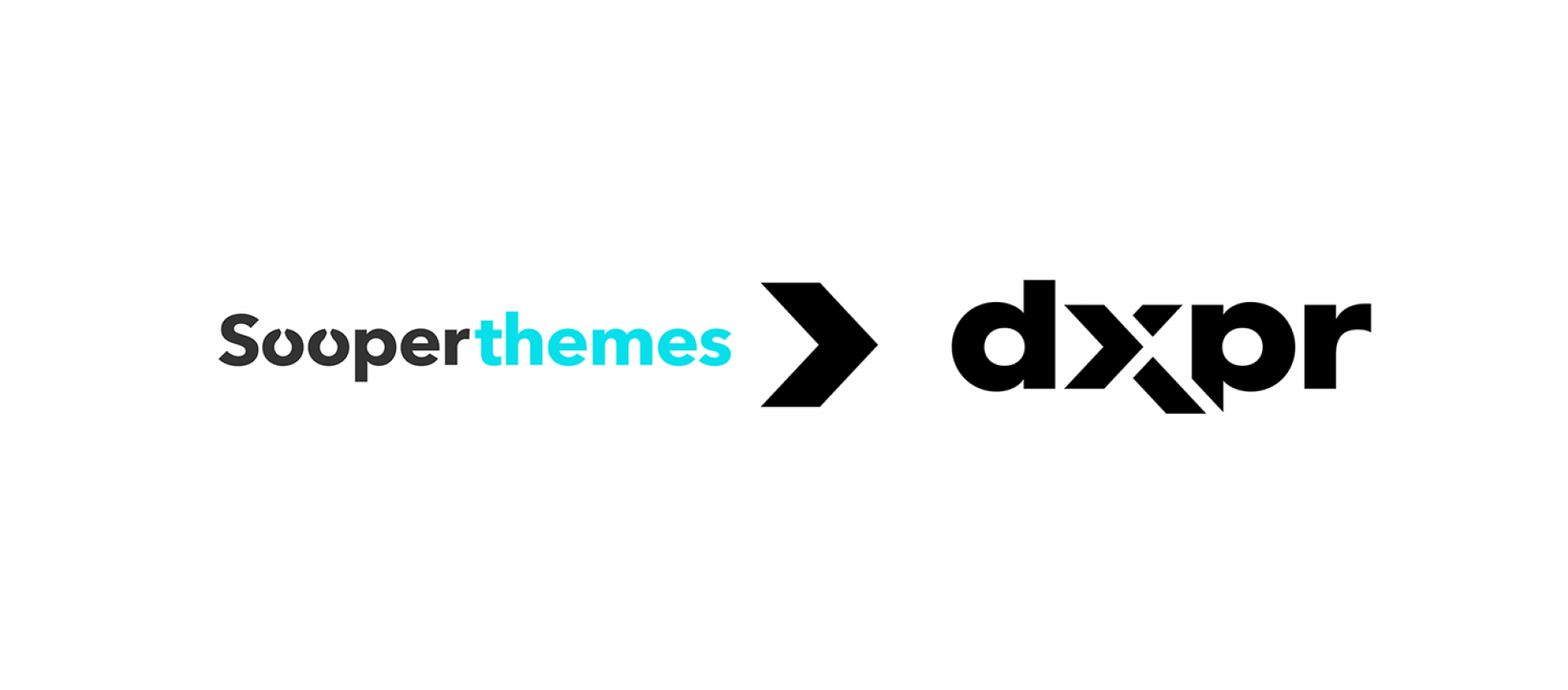 We are changing our name, products, and services
Sooperthemes will continue as DXPR at dxpr.com (website not yet available). Sooperthemes has been a household name in the Drupal community for over 10 years, providing premium Drupal themes and in recent years, a no-code Drupal layout builder for content authors and marketers. 
Our new brand name will reflect our shift from premium theme development to developing digital marketing products for Drupal content authors and marketers. 
Product changes, effective starting from DXPR launch day
Our layout builder module will continue to be actively supported and developed and will remain the focus of our company

The sidebar elements were soft-deprecated (hidden by default) in a previous update in December. With the major update they will be completely deprecated. 

Our theme will be open-sourced, and will continue to be actively maintained and developed

Our layout builder and theme will receive a major update along with getting DXPR product branding

Our CMS Drupal distribution and demo profiles will be superseded by a new distribution that is completely composer-based. It will be Drupal 8 and 9 only, because it doesn't make sense to start new websites on Drupal 7. The CMS profile components will be minimally supported.

Our Portfolio module will be deprecated and will not be supported or developed anymore
At the time of release we will provide an upgrade path for our major updates to the layout builder module and our theme. We understand not everyone can upgrade their website right away. We will support the current Glazed Theme and Glazed Builder products for 90 days after launching our new, DXPR branded releases. All the above applies to our Drupal 8 and Drupal 7 software.
When will DXPR launch
We aim to launch DXPR approximately 30 days from now. However, our launch date may change, as it is dependending on work with a design agency to do our new visual identity and web design.
Support Services
We replaced our support forum system with a private ticketing set-up. We are launching changes to our support system bit by bit, before and after our DXPR launch. As part of the changes, all support tickets created more than one month ago are not available in the new support dashboard. If some of your removed tickets are still important to you, you can recreate them in the new system (starting today).
Thank you for being a part of our story! If you have any questions don't hesitate to contact us.
Kind Regards,
Jurriaan Roelofs
Founder, Sooperthemes