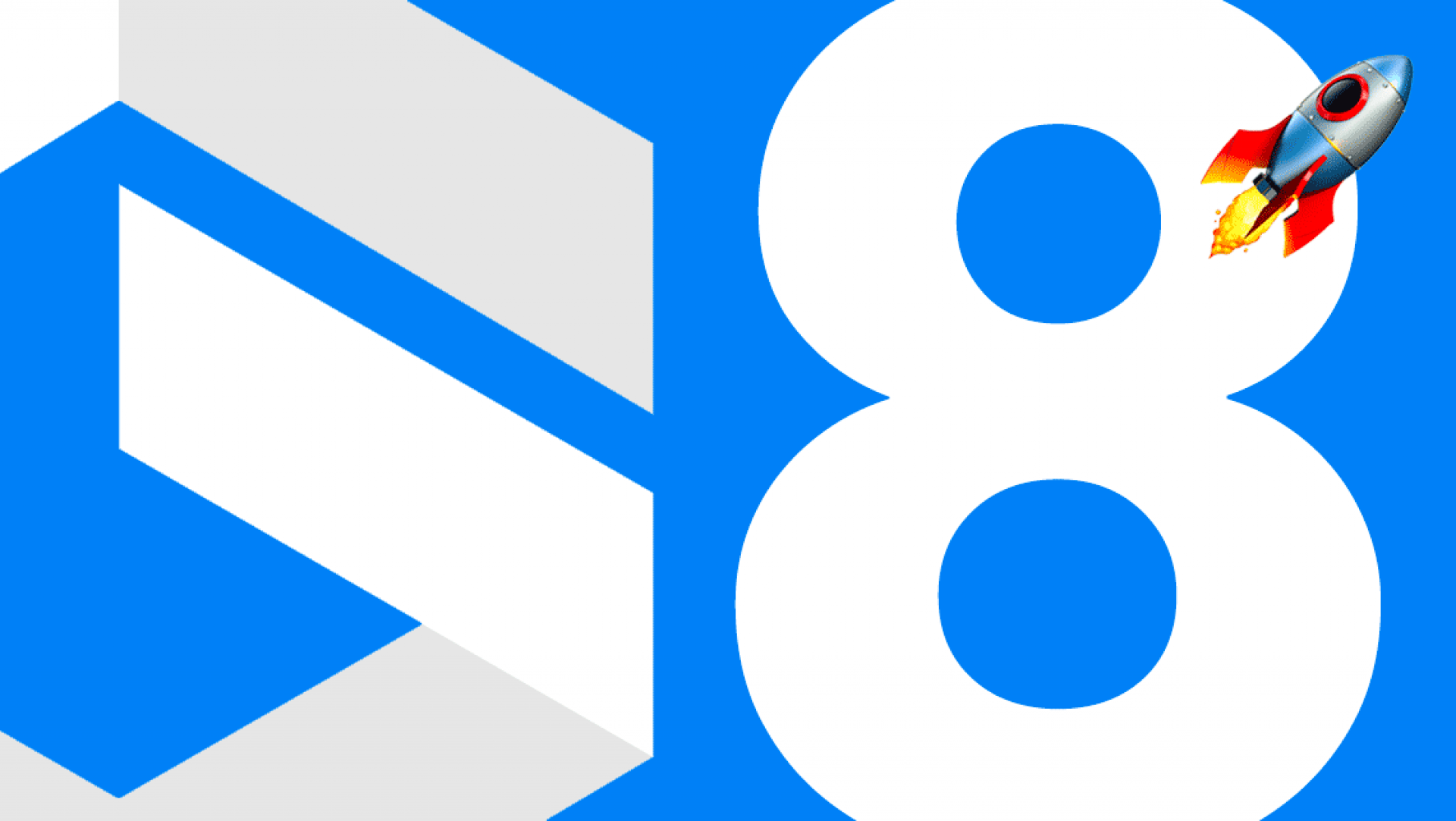 Out Now: Glazed Builder & Glazed Theme For Drupal 8! Check Out Our Revolutionary New Page Building Experience For Drupal
We Just Released Our Themes And Visual Pager Builder For Drupal 8, An Update We've Been Working On For A Year!
Introduction Video Of Glazed Builder For Drupal 8
When I started building Glazed Theme 3 years ago most Drupal Theme shops had gone out of business. It's not just that Drupal was in a weird place, with Drupal 8 unfinished and Drupal 7's future uncertain.. The market for Drupal Themes had never lived up to the expectations of the Drupal community like WordPress themes did in the their community.
Despite this adversity I decided to restart Sooperthemes and invest all my time, energy, and money in Drupal themes once more.
Our new value proposition is no longer just themes. We developed a full Drupal stack including a flexible framework theme, a drag and drop builder, and a complete selection of turn-key demo websites that are based around our open source Glazed CMS Drupal distribution. For small Drupal projects we provide value by providing a complete Drupal website that looks great and is easy to customize. For Fortune 500 companies and some of the largest NGO's and government institutions in the world we now provide tremendous value with our Drupal page builder Glazed Builder.
The Idea That Will Revolutionize Your Drupal 8 & 7 Experience
Today I'm proud to announce the release of all our products on Drupal 8! We reinvented the Drupal authoring and site building experience again for Drupal 8 with a Glazed Builder module that was built from the ground up to fit Drupal 8's archictecture and design principles. It has taken us a full year to upgrade all our products, including our page builder, Glazed framework theme, portfolio module, GridStack module, 15 demo themes and 15 installation profiles, and our Glazed Drupal distribution which will soon also have a D8 release on drupal.org.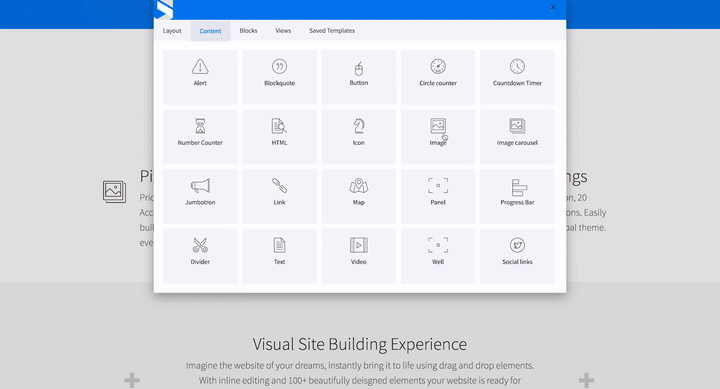 Built From The Ground Up For Drupal 8
Glazed Builder is different from Wix, Squarespace, or any other drag and drop builder: it's made for Drupal and deeply integrated with Drupal APIs. Glazed Builder acts as a Drupal field formatter and you can have multiple instances per page, for your footer, main content, and blocks. It automatically understands Drupal's revisioning system, language systems, and permissions. This makes it the most advanced visual page builder in the world from a website architecture perspective.
Our framework theme Glazed was also rebuilt using twig templates and the new Drupal 8 theme system.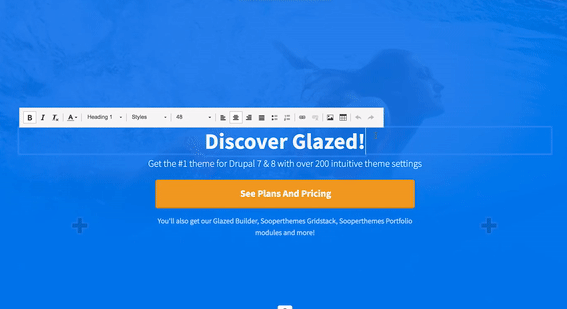 Build, Write, And Edit Visually 
The experience of writing in Glazed Builder is easy like nothing else. You just click anywhere in a piece of content and start typing. Without any menus or network latency, our frontend application is the fast and distraction-free solution that Drupal content editors and marketers deserve! And thanks to the tight integration with Drupal's media systems you can upload and re-use media in Glazed Builder. It even provides easy settings to resize your images and add SEO fields like alt text and title text.
Sooperthemes Is Super Fast!
Need to edit an article or update the social links in your website's footer? Whatever the task it's just a single click away when using Glazed Builder. Because our page builder is a headless frontend application for Drupal it doesn't need to call the server for most tasks. Adding text, or marketing elements can happen instantly because there is no network delay. Even tasks that rely on Drupal like saving the page or loading a view happens very fast thanks to the expert programming by Drupal developers with at least 8 years of experience.
Drag, Drop, Clone, Style
Our software is easy and intuitive to use because we designed it based on established best practices in user experience design. We stand on the shoulders of decades of research in computer interaction design and translated core concepts like dragging, typing, cloning, to a tool that seamlessly integrates with your Drupal website. Since we released the first beta version of Glazed Builder 3 years ago we made hundreds of improvements and have gone through many design changes based on feedback from our customers.
Save Time With Templates
We have also made incredible progress in developing template features to improve workflow and productivity. You can save any element or collection of elements in the builder as a user template and it will instantly be accessible in every Glazed Builder instance on your website. We also creating page templates that you can use as a starting point on empty pages.
Access A Complete Selection Of Marketing Tools
For marketing staff Glazed Builder means liberation! No more need to hustle developers to code a landing page. Our builder provides anything from responsive layouts to countdown timers, sliders, and thousands of icons including the brand new Font Awesome 5 Pro set. Instead of posting a screenshot of marketing content here, I invite you to browse around sooperthemes.com and take a look at our product pages. Each page is built with Glazed Builder, even the blog post you're reading right now is build with Glazed Builder. We believe in eating our own dog food and as you might have guessed sooperthemes.com is themed with Glazed Theme as well.
Enough about us..
Get 20% Off For A Limited Time Only
We've never in 3 years discounted our products this much because we believe in the value that we provide. However, because this release calls for celebration we offer 20% discount to new clients!
Remember that today is a great day to join because we won't wait long to disable this discount code after our Drupal 8 product launch!
You can use the discount by entering coupon code LAUNCH18 during checkout