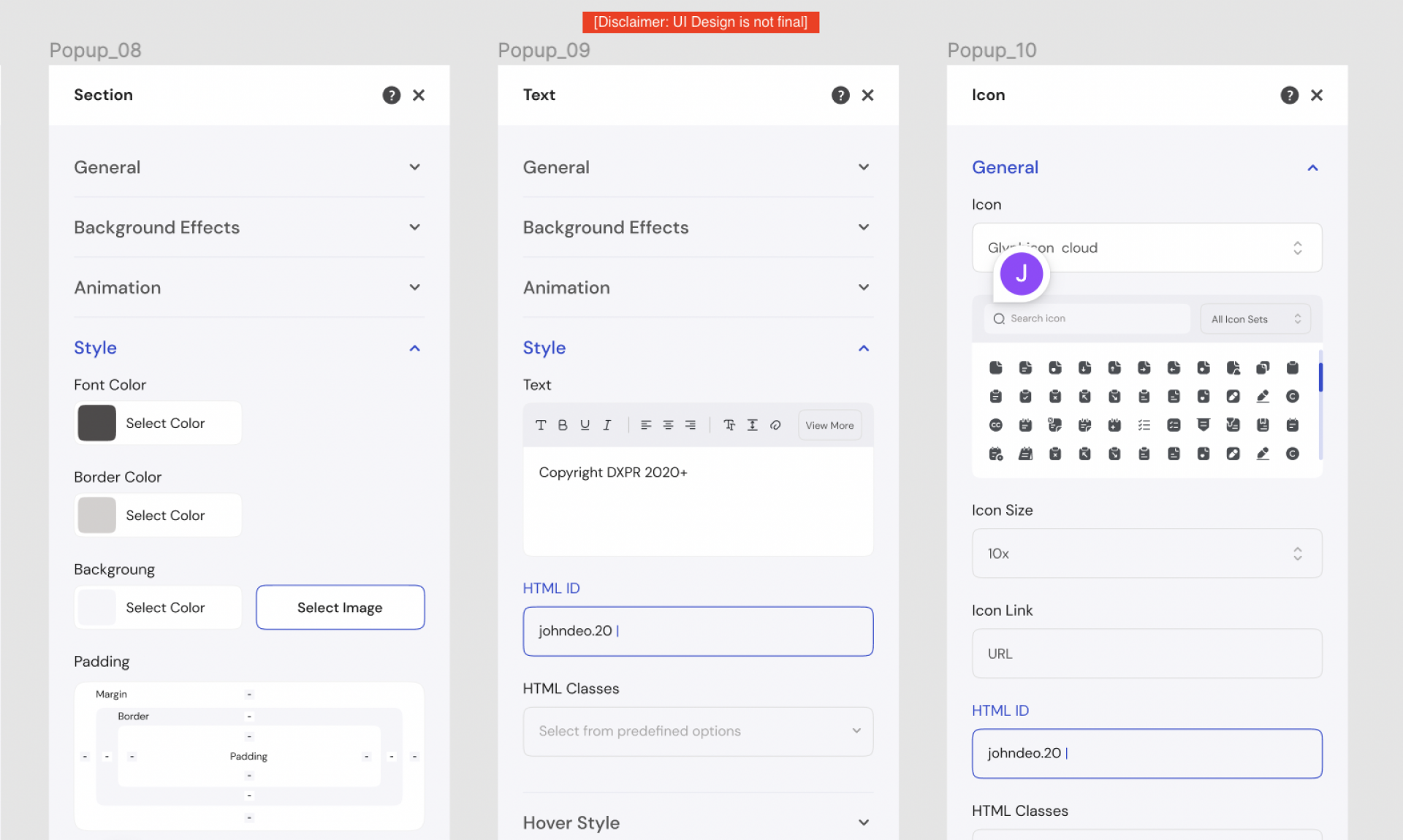 DXPR Builder 2.0.0 is coming with a new visual live editing experience!
DXPR Builder, the only Drupal page builder with a proven track record on enterprise scale Drupal platforms will have its first major update this summer!
Live Editing User Experience
We are excited to present a completely new visual live editing experience that will speed up content authoring and editing even more! 
DXPR Builder 2.0.0 live editing demo. The depicted product design is not final.
When editing your Drupal content all of the changes you make with DXPR Builder will appear on the page in real time! The new editing experience is super fast and responsive. It's practically instant! DXPR has always put user-experience first and software performance a close second. The result is the most fluent and intuitive content authoring experience you've ever seen!
New GPL Compatible Drupal Module And Business model
Monthly Billing Option
When DXPR Builder 2.0.0 comes out we will offer new subscriptions. They will be priced similarly to our current offering but we will offer a monthly billing option alongside yearly billing. 
Along with this change we made DXPR Builder 2.0.0 completely GPL compatible. With our updated subscription terms, you no longer have to pay for a DXPR subscription for the lifetime of the web content you product with DXPR Builder. Instead you only pay as long as you need the editor!
Pay For The Editor Experience, Not The Consumer Experience
No vendor lock-in, no content lock-up. When your website is "finished" or you simply don't need editing capabilities for a while, you can cease the subscription and not pay a dime while the DXPR Builder module remains installed. DXPR's unique features like circle counters, countdown timers, etc., will keep working after you stop the subscription.
Only when you need the DXPR Builder editor again you will need to reactivate your subscription.
No More Site Licenses, Just User Licenses
For sites running DXPR Builder 2.x we are not charging anything per site. We believe the value of DXPR Builder is all in the productivity gains and happyness improvements for your content and communication talent. 
We are emphasizing this by getting rid of Site Licenses and keeping "DXPR Builder Editor Users" as the only "billable usage". To aid with this change we are including user licens dashboards and tools in DXPR Builder as well as at DXPR.com.
Former enterprise features now available to all DXPR Builder users!
The following features are moved from the DXPR Builder enterprise tier to all DXPR Builder 2.x users:
Content locking
Unlimited user profiles
Local video element
We will keep distinguising the enterprise tier with better services, training, and support, while maximixing product capabilities for all DXPR clients.
Join our beta testing group!
Can't wait to try the new DXPR Builder experience? We release a new beta version every week. Join our test group to receive the betas:
Category
Author