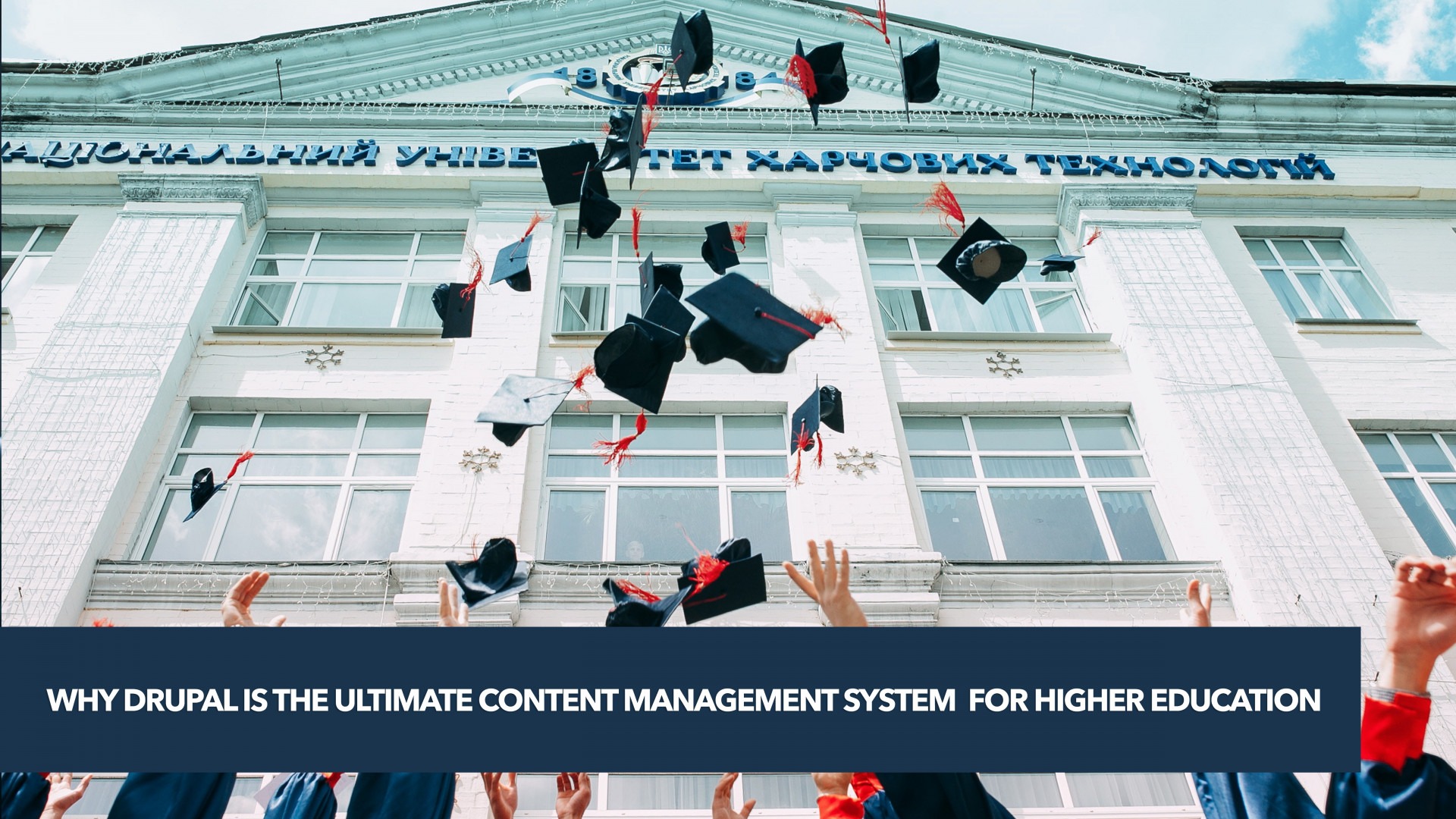 Why Drupal is the Go To CMS for Higher Education
Who is choosing Drupal as a CMS?
Picking the right type of CMS for any website is no easy task. However, when it comes to complex websites that have to be shown on a wide variety of displays and in 10 different languages, the choice is even harder. In this article, I am going to tell you the reason why universities such as Harvard, Oxford, MIT, Stanford etc. are choosing Drupal as their default Content Management System.
Growth is no problem
Higher education websites are constantly growing and expanding. On top of that, most university websites are having sister sites. This means that a CMS has to handle a bigger degree of complexity when it comes to managing multiple websites. Having this in mind, more simplistic Content Management Systems are likely to fail at handling such a big amount of data in an efficient way. However, Drupal was specifically designed for this. For Drupal, handling such an impressive amount of data in a quick and efficient way is no problem. 
Multi-platform support

Another interesting factor that comes into play when choosing the right CMS is technology. The main consumer market for universities are students. Research shows that on average a student owns 6.9 devices. What this means is that they spend a lot of time on different electronic devices such as laptops, smartphones and tablets. With Drupal however, the websites are already optimized for different screen sizes, provided that you use a mobile-ready theme like our Glazed framework theme. This means that when a website is built and ready to launch, Drupal is going to automatically adapt it to be also shown in the right format for the screen of a smartphone or any other device that is capable of browsing the internet. This leads to a further drop in the IT overhead costs.
Language is no barrier for Drupal

University websites usually have to come in a variety of languages for international students. The entire multilangual support architecture of Drupal has been rebuild from the ground up. It makes it easy to create a multilingual experience by having the native language functionality directly integrated in Drupal 8 core API's. Universities now can have the power to adapt to any kind of student demographic. What this means is that Drupal gives you the option to be able to extend your communication campaign in over 100 different languages. 
Managing content is easy on Drupal 7 and 8. All you had to do was presss the edit button present on every page. However, the Drupal experience can be further improved by using Glazed Builder, which is taking this a step further by adding inline editing for the easy access and convenience of its user. This improved experience can benefit universities especially, since a university website should facilitate an easy access to downloading, uploading, updating and editing different files. With Drupal and Glazed Builder you don't have to be a computer wizard to take advantage of the easy content management that it's offered.
No licensing fees
Proprietary CMS's are usually charging licensing fees, which have to be taken into account by a university when calculating the cost for building a website. With Drupal however, the costs for licensing are non-existing. The reason for this is that Drupal is an open source CMS. What this means is that people are dedicating their free time for developing the project without any monetary expectations in mind. With this in mind, Drupal is sure to be able to cut down the costs which you would otherwise have for building a new website by choosing another CMS. 

Drupal, the perfect choice for higher education
Drupal is one of the best content management systems currently on the market. There are many advantages, however, when also taken into account with the lack of licensing fees, Drupal is the obvious CMS of choice for higher education institutions. So what are you waiting for? If you're a university and are looking to upgrade your website, then Drupal is the right answer for you.