Drupal Tech Writer / Content Marketing Specialist, DXPR
Remote — Freelance, Part-time, Or Full-time
A few examples of our clients: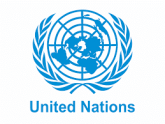 Application Deadline: August 1st 2020
Reimbursement: Market rate, depending on experience
---
We are looking for experienced Drupal tech writers with a track record of successful content marketing. You're not just a great writer, but also have a solid understanding of B2B marketing and sales, keyword research, and link building. 
Other Requirements
You're available for regular strategy meetings (video calls)
You speak and write English fluently
DXPR Unique Selling Points
Write for a large audience of Drupal techs, designers, and marketers
We track and reward exceptional performance of your content
Join a new and young team, set to revolutionize the Drupal authoring and marketing experience!