Today I'm excited to announce a new Glazed Builder and Theme release... Imagine having a meeting with your client tomorrow. You've promised your client the ability to update landing pages without needing any help. The client imagines he'll just be changing images and simple text blocks. Then you show him the Glazed Builder Sidebar and it's filled with your custom designed icon boxes, testimonial block, and even custom branded sliders. All accessible and editable without needing even basic HTML skills.
Custom HTML Drag and Drop Elements in the Glazed Builder Sidebar! 
Adding elements to the sidebar is now extremely easy, you don't need to have a custom module or even any PHP code. You just drop a folder with your custom elements in your theme or subtheme folder and your custom elements will magically appear as editable drag and drop elements. You just to add a class or two to indicate editable portions of your HTML elements and that's it. Of course, you can find all the details and an example zip file in the sidebar elements documentation.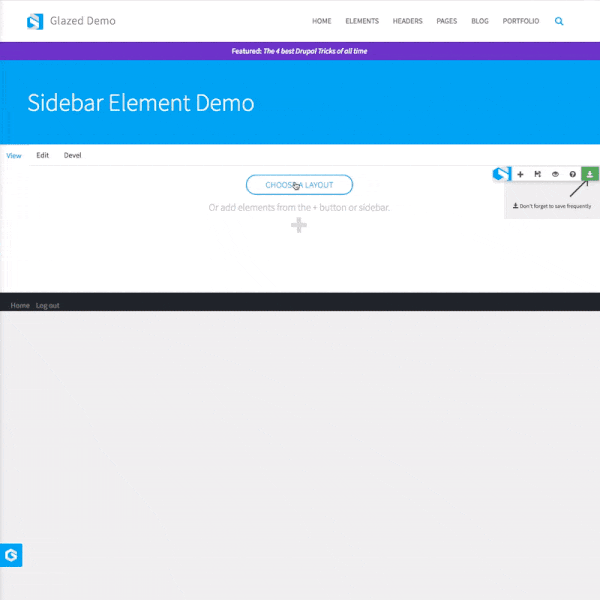 Various Fixes
We made various improvements to the Glazed Builder and Theme user experience, details of which you can read in the Glazed Builder Changelog and Glazed Theme changelog. We're ironing out as many little issues as possible while working on the Drupal 8 theme releases!
Need any help with sidebar elements? Just create a ticket in the support forum and we'll try to help you out and simultaneously improve our product to match any expectations you have that we did not think of.