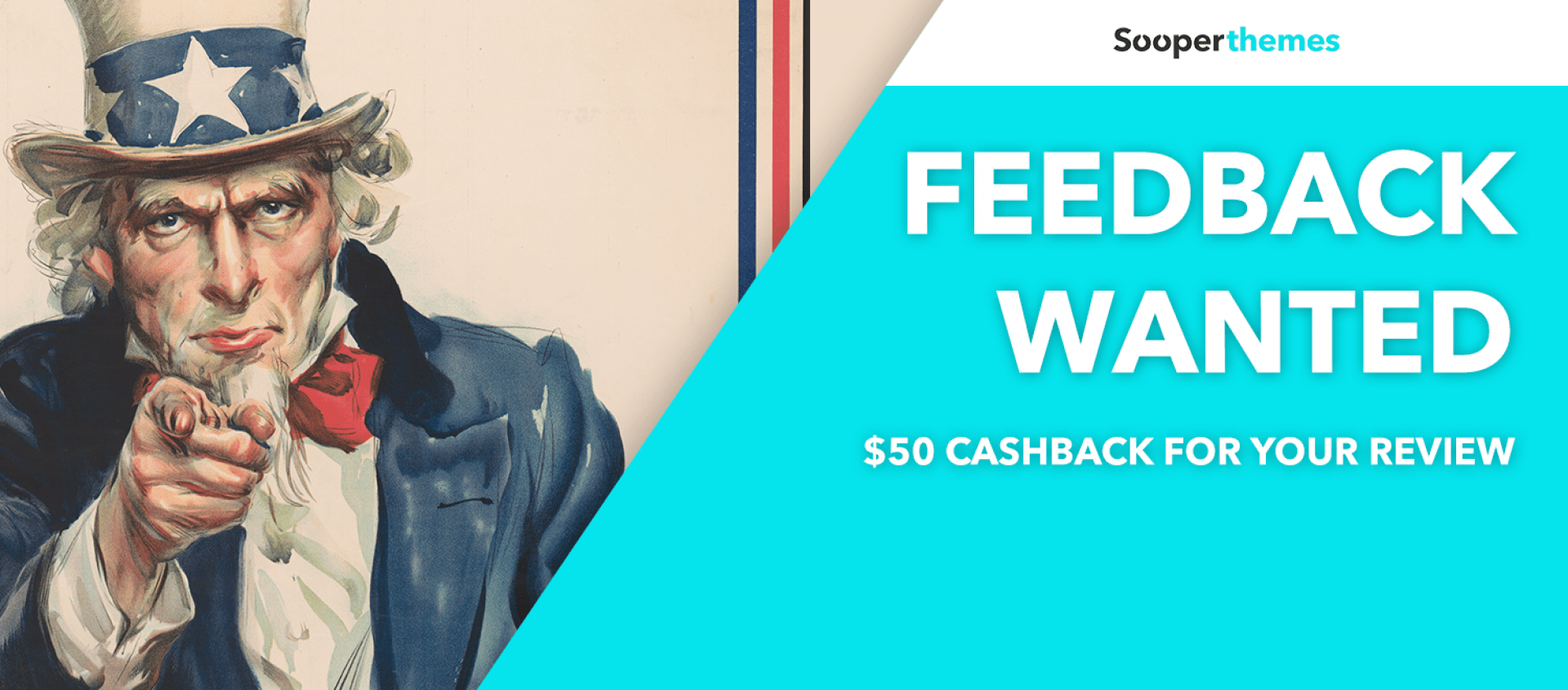 Sooperthemes Needs You: Write A Review And Get $50 Discount On Your Next Invoice
2018 will be a transformative year for Sooperthemes: With our products now working great on both Drupal 8 and 7 it is the right time to start informing a wider audience about Sooperthemes value and to market Drupal to audiences that were previously not interested due to the lack of a feature-rich and polished visual Drupal page builder.
We are currently working hard on our landing pages and exploring all marketing channels that are available to a small business. This is where we need your help: we want to show the world that our products and Drupal solve real problems for real people. We need customer reviews and testimonials. We also understand you are busy and value your time, so we reward your review with a $50 coupon code. You can add the coupon code to your sooperthemes.com account and it will automatically apply to your next invoice. That invoice can be a subscription renewal, or an upgrade.  
If you are not yet a customer but want to write a review, you can start practicing on https://trysooperthemes.com and base your review on that.
After writing the review you'll automatically receive your discount code