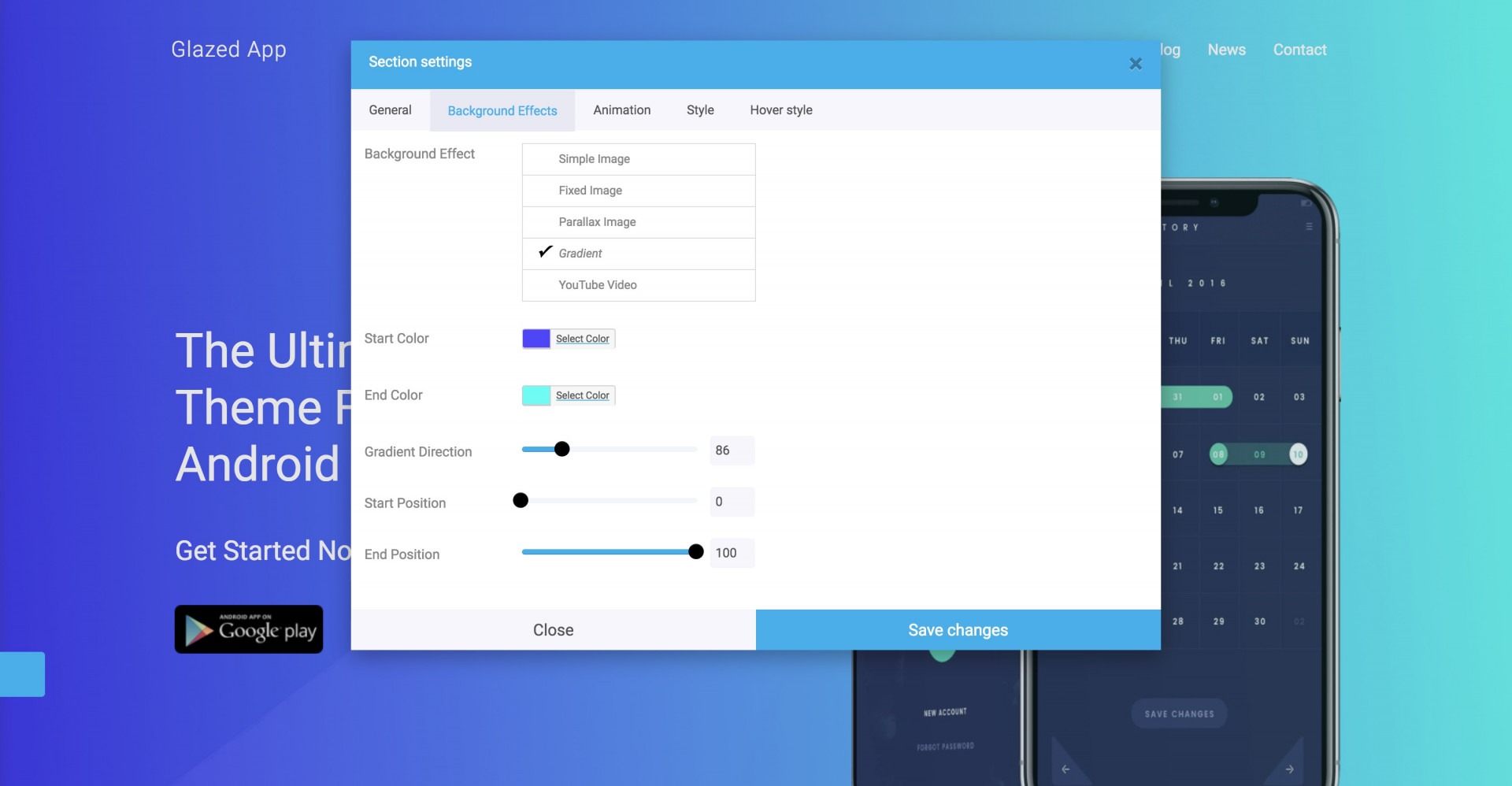 Introducing 4 Theme Designs, 5 Glazed Builder Features And New Portfolio Tools
We're super excited for you to have 4 smoking hot new designs as well as some awesome improvements to our Drupal 7 products! Our updates are available for download immediately!
4 Hot New Theme Designs
With our Drupal 8 development nearing completion we're making sure all our designs are looking their best and are ready for prime-time. Sooperthemes is all about empowering users with top notch design and we produced 4 smoking hot new demos for Photography, (Drupal) Agency, App, and Marketing Agency websites.
Photography Drupal Theme Demo
Photography Studio Homepage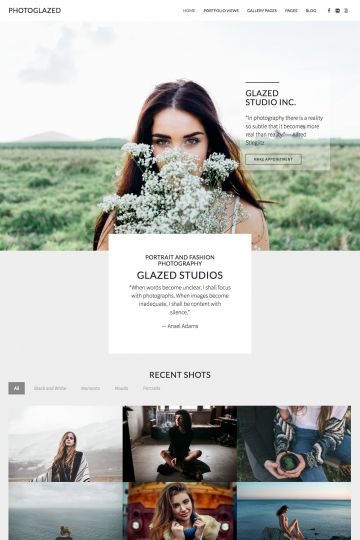 Photo Portfolio Homepage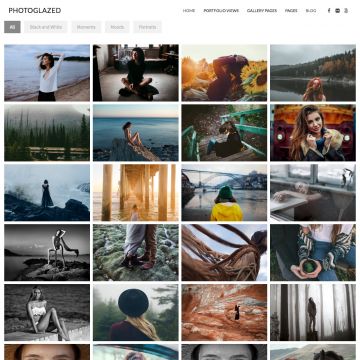 Minimal Gallery Homepage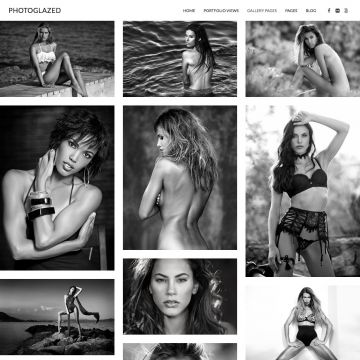 Material Design Portfolio Homepage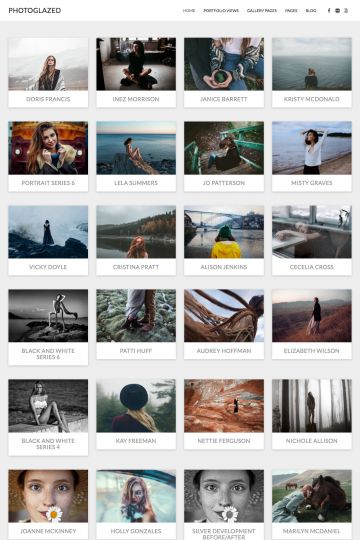 Coverbox Homepage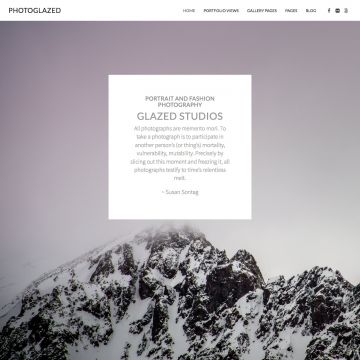 Full Screen Slider Homepage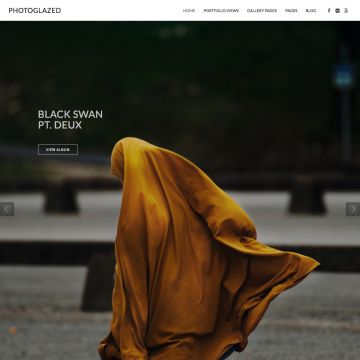 App Drupal Theme Demo
App FAQ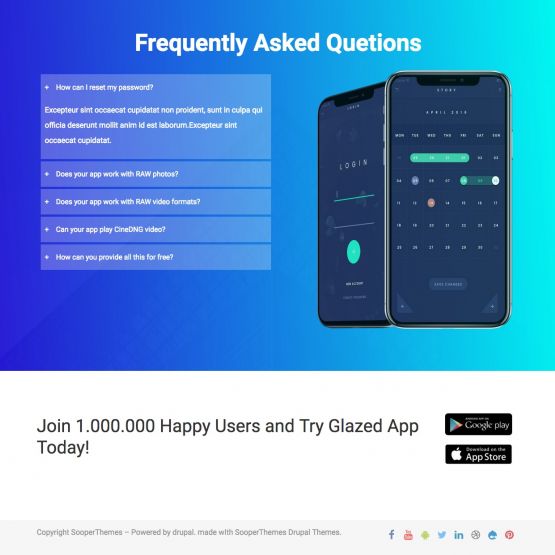 App Showcase View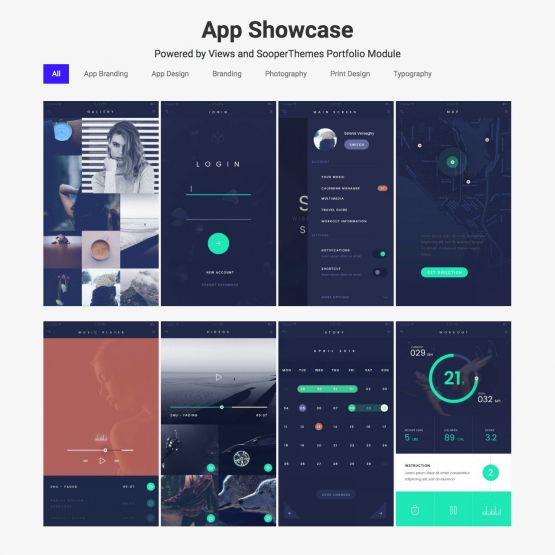 App Team and Testomonials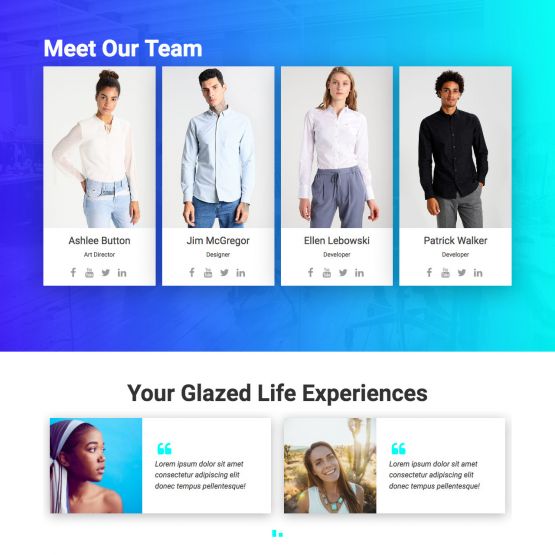 iPhone X Mockup With Text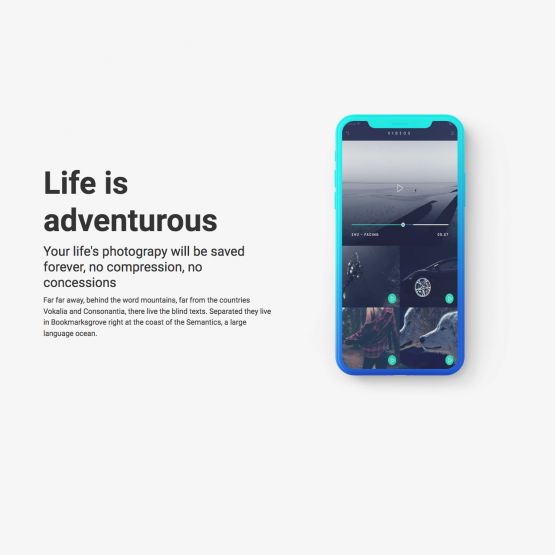 (Drupal) Agency Drupal Theme Demo
Agency Homepage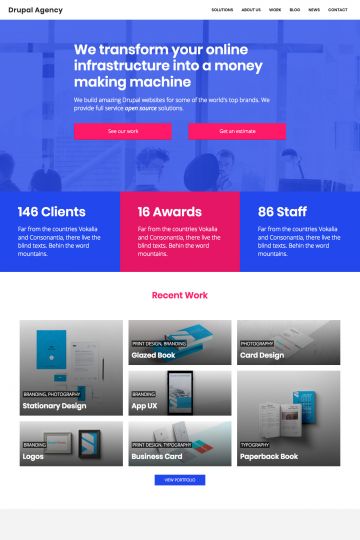 Portfolio Features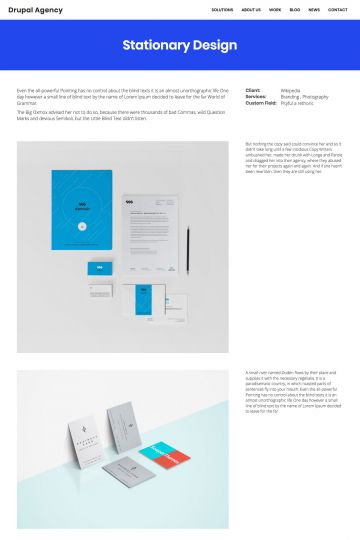 Services / Solutions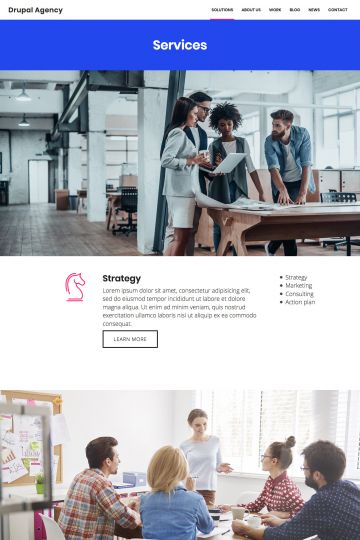 About Us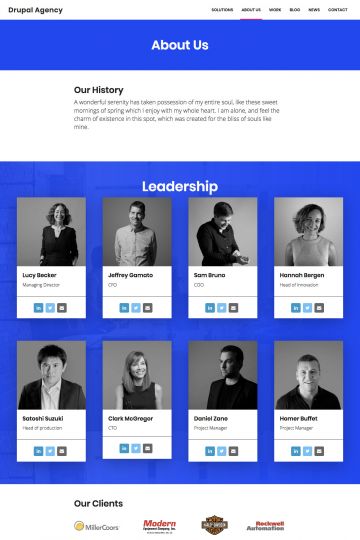 Marketing Agency Drupal Theme Demo
Marketing Home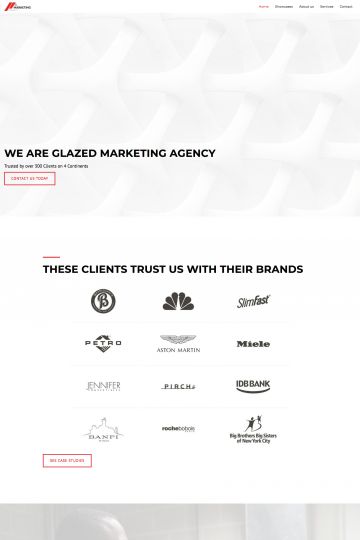 Marketing Services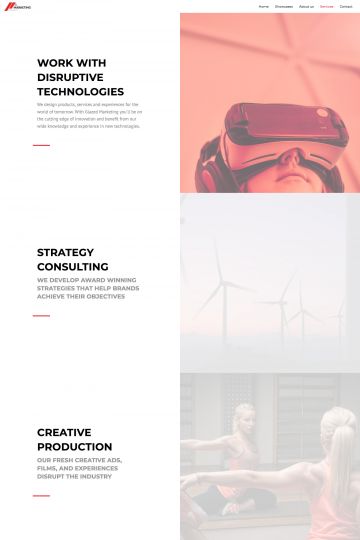 About Us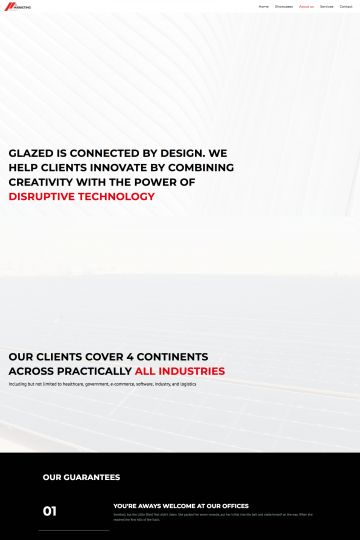 Showcase Gallery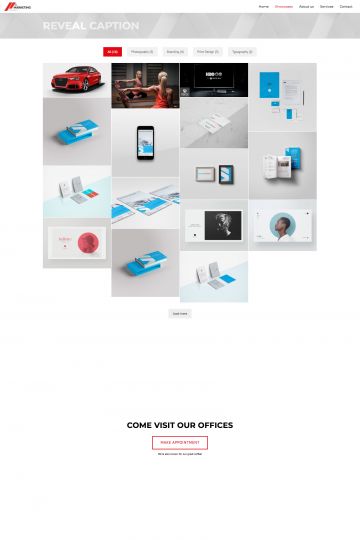 ---
5 New Glazed Builder Features
Gradient Design Tool For Stunning Section Backgrounds
Design stunning, layered backgrounds for your sections without photoshop! All the beautiful multi-colored sections in our new App demo were made with Glazed Builder. Our gradient tool supports color transparency which means you can create stunning gradients and then blend them with patterns or photography to create mesmerizing designs. If it's your job to create engaging landing pages your job is now easier with Glazed Builder.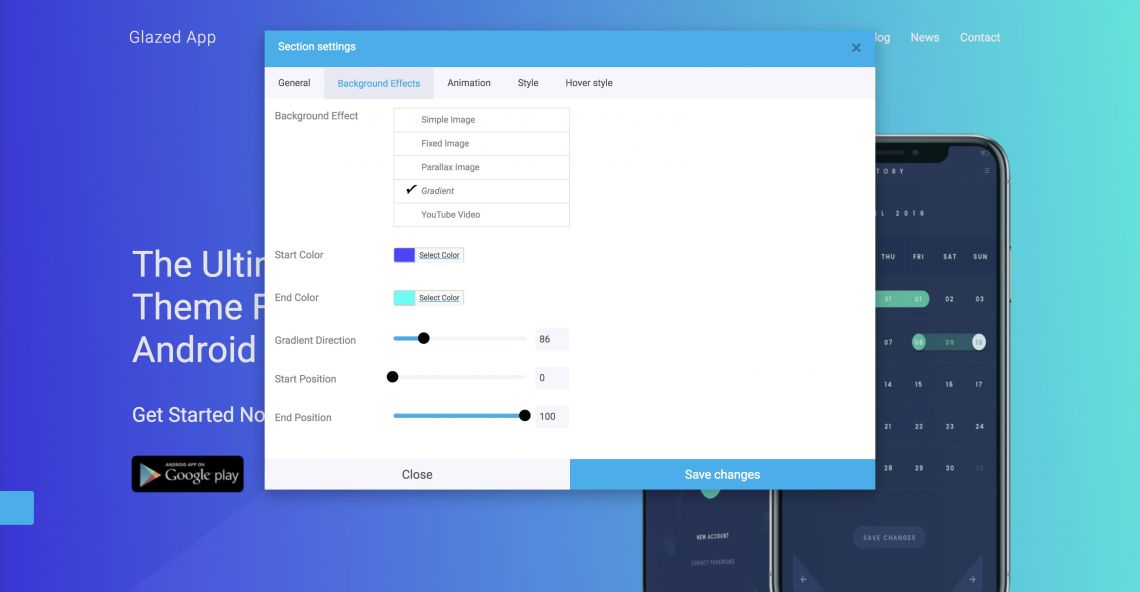 We Listened: New Button To Add Sections Anywhere In Your Page
When landing pages get very long dragging new sections from the top of the page can become tedious. You complained and we listened! A popular request was to make the main Glazed Builder controls float and follow along with you when scrolling down the page. However, this solution can cause conflicts with other controls, and can become confusing when using nested Glazed Container. Instead we designed a new solution that is both clear and effective: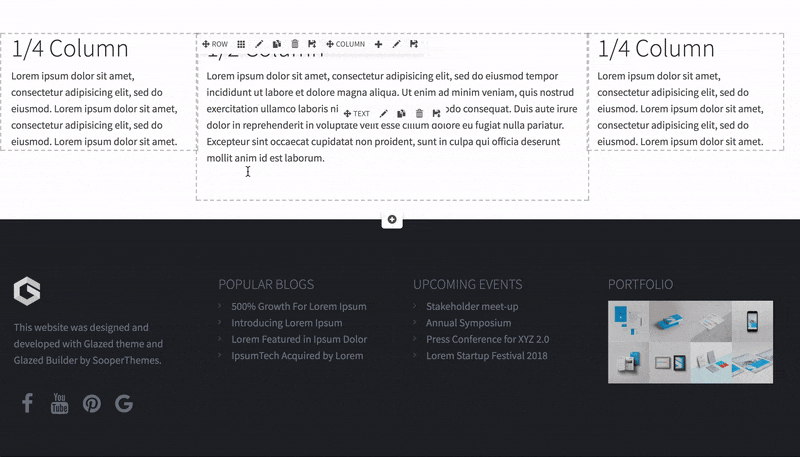 Save Precious Time With Single Click Inline Editing
Glazed Builder is all about getting things done fast and with ease. Previously inline editing required 1 click to initialize the editor and a second click to place the cursor where you want to start typing. From now on the first click is not needed any more and you can click and type directly, saving you precious milliseconds and providing a more intuitive editing experience! 
Using External Images in Glazed Builder
Thanks to the fully featured media library integration managing images in Glazed Builder was already a great experience. However, we have now exposed the image url on all image widgets in Glazed Builder so that you can directly reference external images, without needing to import them to your media library. 
Vertical Centering Option On Sections
Sections already had a full width option and a full height option. We added a vertical centering option. Vertical centering was already possible using padding but since full height sections with centered text are now a popular design pattern we decided to add this option that makes a good companion to the already existing settings for full width and 100% height.
CMS Portfolio Module Revamped And New Module To Be Announced Tomorrow
For the production of our Photography demo we launched many new capabilities in our portfolio modules. The Glazed CMS Portfolio module previous offered just 2 displaying images: stacked images and thumbnails that link to a lightbox. We needed this component to be more flexible so that we can customize image display for different use cases. The result is a fusion between field formatters, views, and our portfolio images field. You can now use views to format the image field in portfolio pages. Furthermore, you can select any field formatter and view on a per-node basis as well. Our photography demo has a complete dropdown menu showcasing different variations (It's the Gallery Pages dropdown).
On top of that, we have dropped the MD Portfolio module from our products and wrote a new module from scratch for both Drupal 7 and 8. This new module is called Sooperthemes Portfolio and will be the topic of another blog post tomorrow! If you're looking to update your website and it uses our portfolio modules it's recommended to wait for tomorrow's blog post.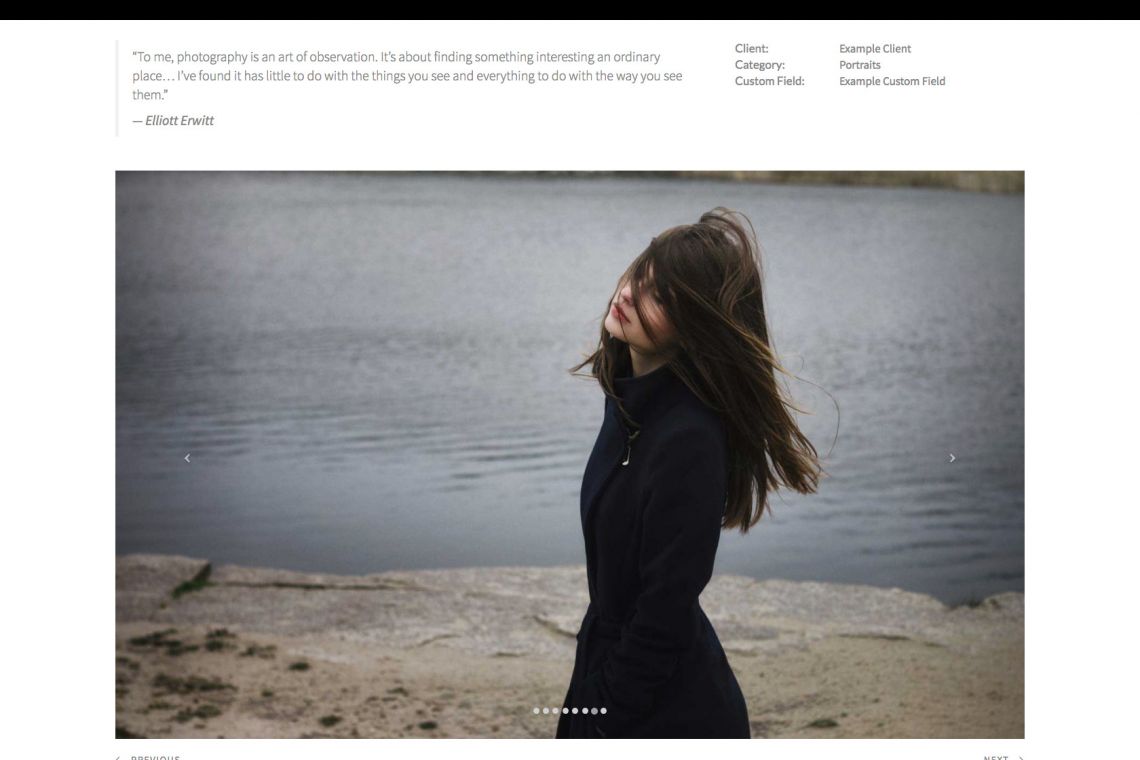 As always, see our changelogs in the documentation section for a more complete list of changes and feel welcome to give us feedback in the comments! For bug reports please use our support forum.