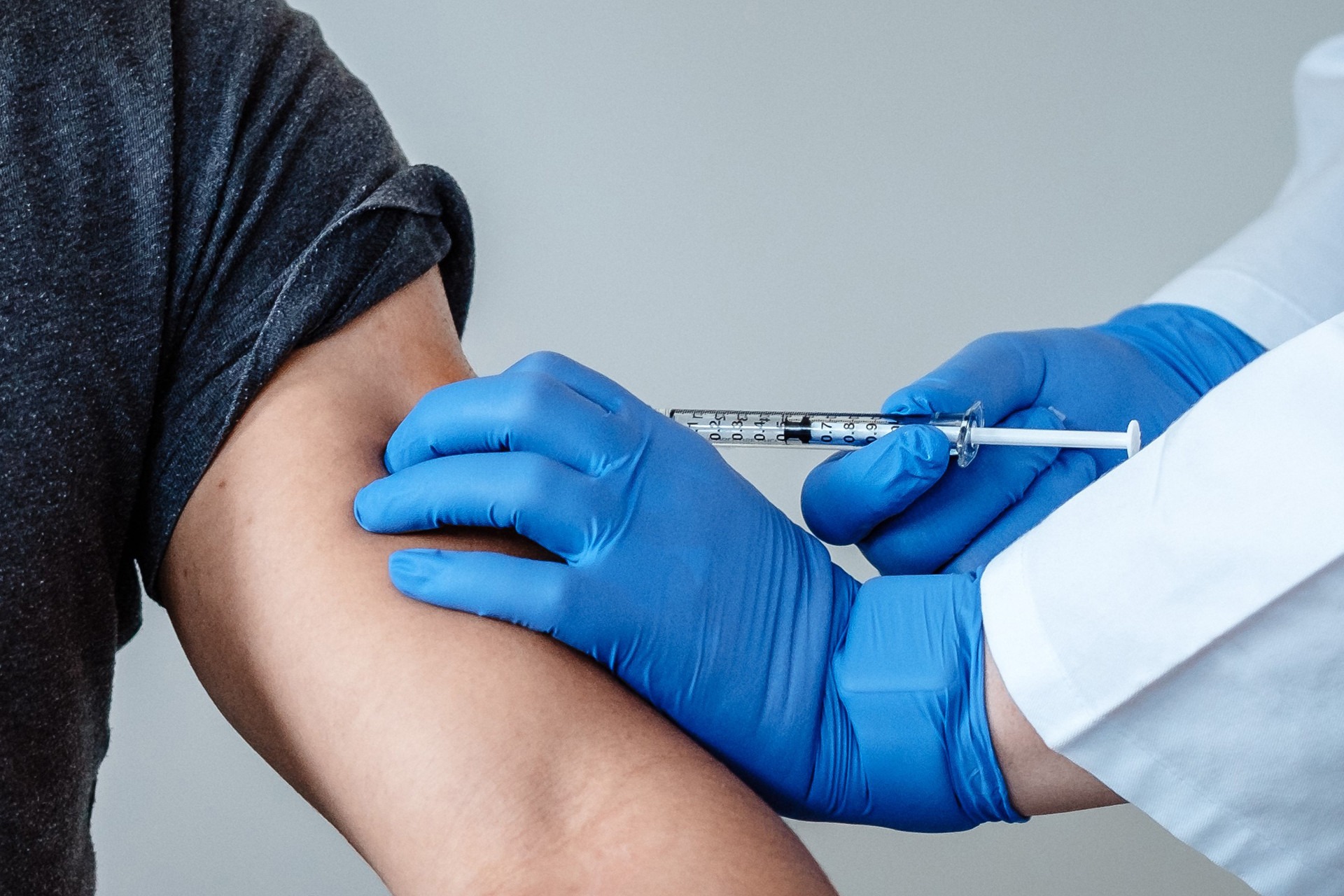 Case Study: BioNTech, COVID-19, and DXPR Builder
With COVID 19 turning the world upside down it's more important than ever to communicate fast and effectively. BionNTech, the company that created one of the top COVID vaccines in collaboration with Pfizer launched a new COVID Vaccine landing page on-time because they were using our fast and easy visual layout builder for Drupal.
Highlights
Client: BioNTech
Challenge: In 2019, BioNTech launched a new website on Drupal 8. Their old websites used WordPress and a shortcode based system that helped them create custom layouts, but it was not easy to use. Something more modern and sophisticated was needed.
Solution: Drupal 8, DXPR Theme, and DXPR Builder
Results: 300% faster time-to-market with landing pages, 100% less stress in the marketing and IT departments
The Client
BioNTech SE is a publicly-traded pharmaceutical company based in Mainz, Germany. BioNTech develops pharmaceutical candidates based on messenger RNA. Thanks to their unique expertise, they developed one of the top vaccines for COVID-19.
Their Challenge
Going into 2019 BioNTech was using a WordPress website. Their WordPress platform came with a shortcode system that let them build custom layouts, but not without coding. Their marketers had to learn a proprietary language of codes that they typed into their content using [square brackets].
The fast-growing company's ever-increasing number of products, technologies, and R&D news updates was outgrowing its WordPress platform.
They needed something more sophisticated with shorter onboarding time for new marketers, faster time-to-market for new landing pages, and less dependency on IT resources.
Our Solution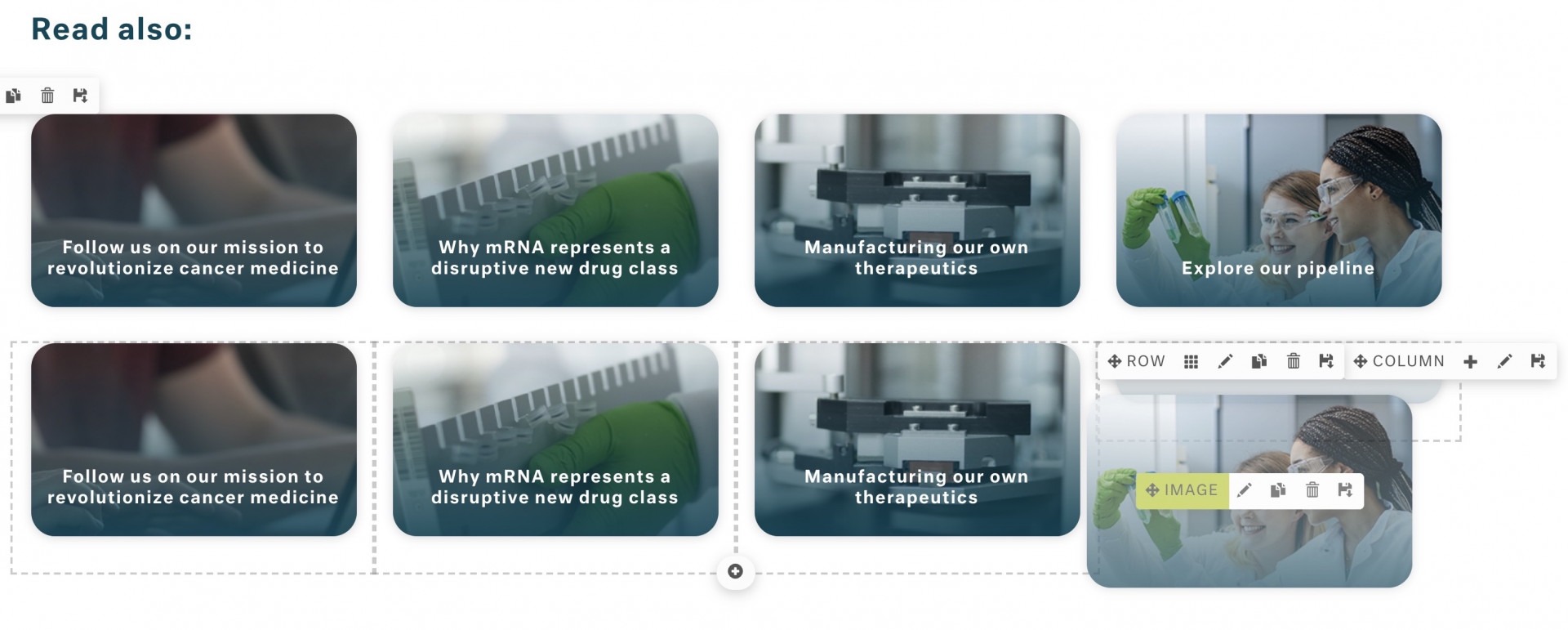 BioNTech chose to employ both our Low Code Theme and Drupal Layout Builder products to create a tightly integrated Drupal 8 platform. With DXPR Theme taking care of overall site branding and styling, DXPR Builder automatically used the existing styling to ensure BioNTech's new landing pages look on-brand.
The Results
Not long after their new website launched, the most devastating virus in over 100 years took hold of our world. Their marketing team was suddenly taxed new ad-hoc communications to disclose their involvement in researching vaccine candidates.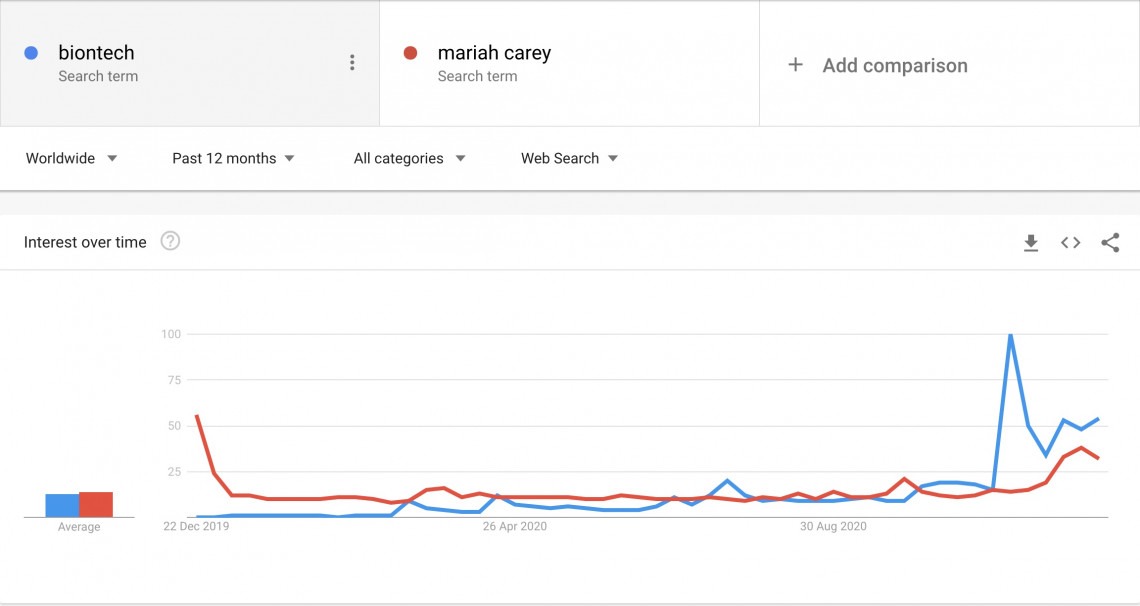 Recently after publishing their Pfizer/BioNTech vaccine's trial results a surge in traffic ensued that surpassed even the seasonal burst in Google searches for Mariah Carey.
Check out the following pages that were all created with DXPR Builder:
| Page | DXPR Builder Elements Used |
| --- | --- |
| COVID-19 | Text, image, blockquote |
| BioNTech US | Text, image, collapsible, |
| Careers | Text, image, button, video, full-width section, collapsible |
| Platforms | Text, button, custom element classes |
| Vision | Text, button, HTML embed |
Category
Author